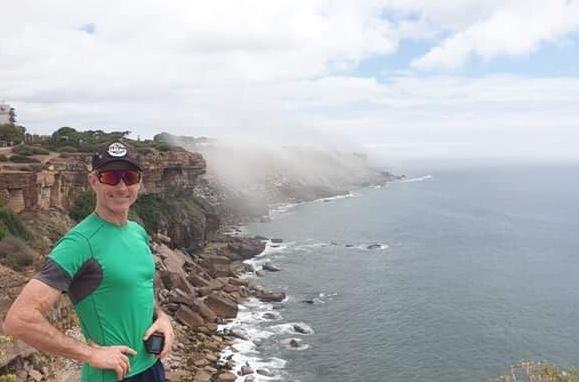 Week 9 Training Progress
Week 9 Training Progress
Week 9 is completed with all the goals that were set, done. It has been great having Jim over here training with me of late and will be sad when he takes off back to Australia soon.
I now have around 10 weeks of solid base training completed. For this next week I will be looking at doing a few runs early in the week while Jim is still here, then will be looking at having the rest off the week off. This will give my body time to have 100% rest before starting the next block of training that will be more demanding .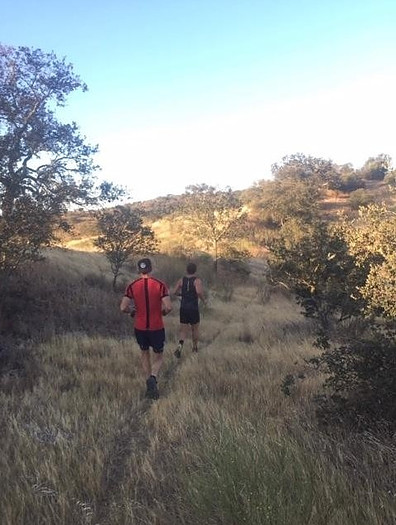 In 11 weeks from now I plan to be competing in a 42km trail race in Coimbra Portugal. This race, if completed gets me points to go towards the total points I need to apply for entry into the UTMB OCC 56km race in Chamonix, France. The UTMB event is held at the end of August in Chamonix every year and is known to be one of the biggest Trail events in the world. This is my goal event to compete in.
Here is how week nine went-
DAY
TRAINING
DISTANCE
ELEVATION
Monday AM
E Run

Ocean Swim

19km

502m

160m
TuesdayAM
Off
Wednesday AM
E Trail Run

Ocean Swim

10 min leg & core workout

15.5km

1003m

431m
Thursday AM
E Run back from swim

Ocean Swim

1.4km

1021m

41m
Friday AM
Trail Run

Ocean Swim

10 min leg & core workout

23.5km

1010m

1000m
Saturday AM
E Run

Ocean Swim

10.33km

665m

183m
Saturday PM
E Run
10.26km
179m
Sunday AM
E Run
18km
140m
Sunday PM
E Run
10.47km
168m
TOTALS
Running 109.6km

Swimming 3190m

2324m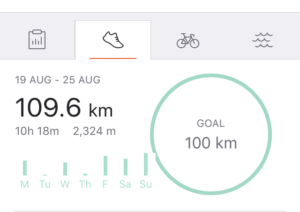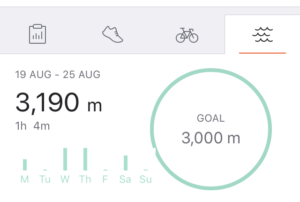 So after completing a good a week of training I am ready for my first easy week. The 110km week I just completed is the biggest running week I have ever done, not to mention the 2000m plus elevation that went with it. In the next block the swimming will stay much the same, but the elevation and total kilometers will increase gradually. I will also be stricter on my key sessions each week to make sure I keep progressing in my strength, speed and overall fitness.
Till next week,
Happy Running,
Andrew.