How to Get Started in Trail Running
How to Get Started in Trail Running
What is Trail Running?
Want to know how to get started in trail running? We look at what this amazing sport entails and how to get you out there enjoying the trails with the least fuss.
Trail running involves running on anything that is unpaved and/or natural. It can take place on anything from softer, more cushioned surfaces like dirt paths and grass to quite aggressive and technical rocky and irregular terrain. It is an awesome way to achieve your fitness goals while connecting with nature.
Simplicity and Freedom
Trail running as a sport focuses more on time and elevation rather than running pace as the terrain can differ so much. This actually takes a lot of the pressure off as a runner starting out where you can sometimes feel you need be hitting a certain time per km pace. I know for myself personally, I can relax and enjoy my trail runs much more than the road run as pace is not a concern for me. I want to push myself and get a great work-out, but more importantly I want to breathe in that fresh air and take in those true moments of wonder and inner calm when I come round a bend to another amazing view.
So How Do I Start?
If you want to know how to get started in trail running, the beauty is it is one of the easiest sports to get into.
One of the things I love about trail running is the simplicity of it. Unlike other sports like triathlon for example where, once you get into it you really need to outlay quite a bit of money to ensure you have all the necessary equipment. A good bike can set you back thousands.
To start running you really only need a reasonable pair of running shoes and this is one area I would not skimp on as they are the essential piece of equipment to keep you comfortable and help prevent injury.
Once you get more involved and go on longer trail runs or perhaps even enter some events you will no doubt want to expand your trail running accessories to really help make it more convenient, comfortable and enjoyable.
Before Your First Trail Running Outing
But before we even go into any of that the very first step is to ensure you are ready to set off on your first outing. Have you run before? If you a very new runner in general I would advise your first few training runs be on even ground and starting off small and building up. If you have never run before go out and run no more than a kilometer on your first run and be sure it's really easy and comfortable, (you can hold a conversation without too much effort). Continue adding to this until you feel you can comfortably run 4-5kms without stopping.
A Good Foundation – Your Feet.
Once you feel you are ready to venture to the trails make sure you have selected a good pair of shoes that fit your set-up. I would strongly advise being fitted to suit your foot and conformation as there can be significant difference from person to person.
There are runners out there that have really sound feet and conformation. But there are also many of us with variances and weaknesses and the right shoe can ensure we don't run into injury (no pun intended).  There are many other factors involved pertaining to injury prevention but having the right shoe certainly goes a long way in helping this.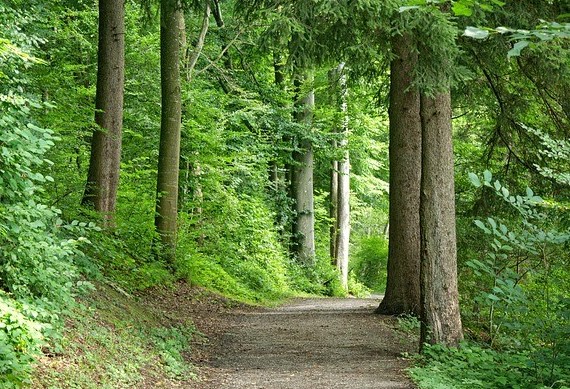 Gear Basics:

So once you're hooked (and you will be) you may want to add in many items to help make your trail running more enjoyable. These can include: a run specific sports watch, wicking garments, poles, water bottles, sunscreen, sunglasses, hats, gaiters, insect repellent, headlamps, headphones, emergency gear, jackets….. the list goes on.
Keep it Simple
But… to get out there and start I would just keep it simple. Sort your shoes as advised and then you really only need some comfortable shorts, shirt and a hat. It will be important to consider how you want to carry your hydration especially once you're heading out for more than an hour. An alternative way to carry water is to use a hydration vest. Today, there are many racing vests that are a lightweight alternative which allow runners the choice of a reservoir based bladder or water bottles while allowing for carrying other items such as nutrition, hydration supplements and cold weather gear.
One Step at a Time
As your enthusiasm and distance grows so will your arsenal of gear. The next piece of gear I would be looking at is a good watch which can give you loads of information and map your run. Many of these have the ability to link back to apps like Strava and you can document all the details of your run, add photos, track your progress and connect with others. It's not a necessity though and as a beginner I would just get out there and enjoy the outdoors. Like I said, I love that you can take running anywhere with you and you can just get up and go.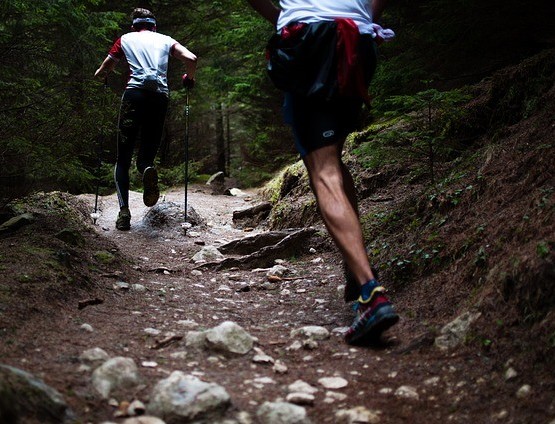 Final Word:
Like anything, having someone to share the experience and help motivate you is always helpful so don't go it alone. Trail running is becoming more and more popular and there are so many groups you can access to help you. Connect with local running stores, national parks, forest preserves and of course social media. Grab a friend and head for the hills!
If you want some more beginner advice, check out Lisa's post Best Beginner Running Tips – From a Beginner.