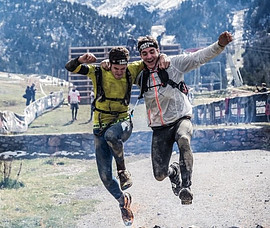 Stay Motivated When Running – Six Ways to Keep Training Interesting
Stay Motivated When Running – Six Ways to Keep Training Interesting
Staying on track with your running journey can be tough at times with multiple bumps in the road presenting themselves regularly.  Finding ways to stay motivated when running is key to your long term success.
I find that daily structure along with setting goals works best for me. Although structure is my best plan to keeping focused, unless you are a hermit this cannot be kept up 100% of the time.
Influences from Family & Friends
Meeting up with family and friends can drag you away from your structured lifestyle. This is a good thing as variety in life keeps things interesting and also keeps you from burning out.
So when these little bumps come along, how do we redirect back on course to our structured running schedule?
Below are six ways I keep training interesting and my mind motivated after I have had some down time with my family and friends.
1. Get a Good Start
The importance of a good morning routine cannot be underestimated. If I am able to execute my planned morning ritual I am set up for a great day ahead. When I set my alarm before bed I am already visualising my early wake-up which will begin with some gentle core exercises before I even get out of bed.
I follow this with a light porridge breakfast before heading out on my morning run and ocean swim. I get some training done plus feel fantastic after the very cool ocean dip. Back home for a second breakfast of eggs, mushrooms, tomato and spinach all before 7:30am. I am now pumped for an energised and productive day ahead.
2. Set Small Challenges:
I use Strava to keep track of my running performances from training to races. Everything is logged so I can go back at anytime and check out my stats.
Strava also has monthly challenges which can be great to keep you motivated for the month. These vary and include challenges such as distance, elevation, doing a half-marathon, a full marathon, along with trying to run your fastest 5 and 10km times.
These 30 day challenges are popular as they encourage you to try new routes and commit to runs you might otherwise skip due to bad weather or any excuse that pops into your head.
With any new challenge, know your personal capabilities. If the Strava challenge is beyond you, set your own personal challenge within the challenge to achieve.
3. Find Connections: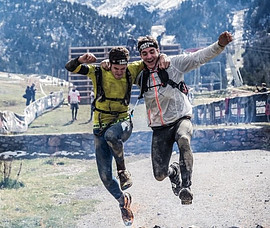 While trail running can be an individual sport where you can have some solo adventure time, there is a whole community of like-minded runners out there. Join a running group or find a trail running buddy. It is a good way to keep each other accountable and staying on track with your running schedule. Joining or setting a challenge together is a great way to keep each other in check to accomplish your goals.
Between Strava, Facebook and your local running store there are so many options available to help you connect with people who would love to join you out on the trail.
4. Switching Your Training Focus:
Changing your trail running goals can be a great way to becoming a more well-rounded trail runner. Instead of focusing on the things you like or are good at, confront your weaknesses from time to time. This is a good way to improve in areas that are holding you back. Returning from a back injury I focused on buttock and leg strength to ensure my back was protected. This was also highly beneficial for climbing hills on the trail.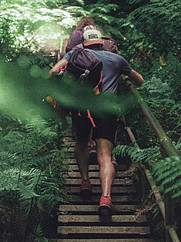 Perhaps if your leg strength is a weakness focus on climbing more hills in your training or adding in hill repeats and/or leg strength exercises. If you are getting tired towards the end of your runs you might need to look at adding in one or two longer runs during your week. If you want to be able to run a little faster, then one or two key speed sessions during your week would be ideal.
It can be a constant juggle being a well-rounded trail runner but switching your focus to your weaknesses from time to time is a good way to keep motivated and improve your performance.
5. Exploring New Trails:
It is easy to take the trail routes you know, but discovering new ones can be so much more exciting. The "exploration" factor is one of the key attractions to trail running in the first place.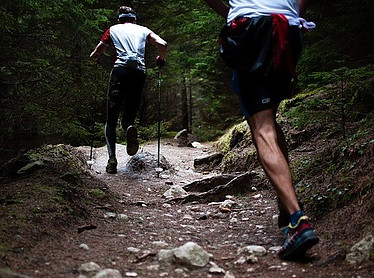 We will head out and do exploration runs occasionally to spice things up and keep the fun factor present. These runs are generally our slower runs as you would not plan a speed session discovering new tracks.
Google maps is a great place to start in discovering new trails, paths and roads. Even if you struggle to find new ones in your area you can look on the map and drive to a new spot and leave from there.
6. Setting a Long Term Goal:
This is my most important motivator. Some people happily just run for the pleasure of feeling good, and while I love that side of it I am also strongly driven by competition. Setting competition goals really works for me.
I will do some homework on what races are on throughout the year and whereabouts they are held. An exciting location is also another big draw card for entering a race. I will take into account the distance and estimated training required and work back to how long I will need to train for. I will formulate a plan based on smaller goals along the way to my main goal of the race.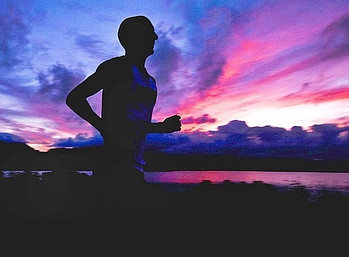 If the thought of a race really puts you off, a distance goal could be another focus point to keep you on track. Your longest distance may be 10, 21 or 42km. Why not set yourself a new distance goal? Whether it is in a race or not you can work towards this by setting smaller distance goals in training to accomplish this and therefore keep things interesting.
By adopting some of these methods it should help you stay on track and keep you motivated to succeed in your running goals and most importantly keeping things fun and interesting.
Variety is a great way to keep you on track and by adding small goals along the way you will be amazed what you can accomplish.
Happy Running,
Andrew.