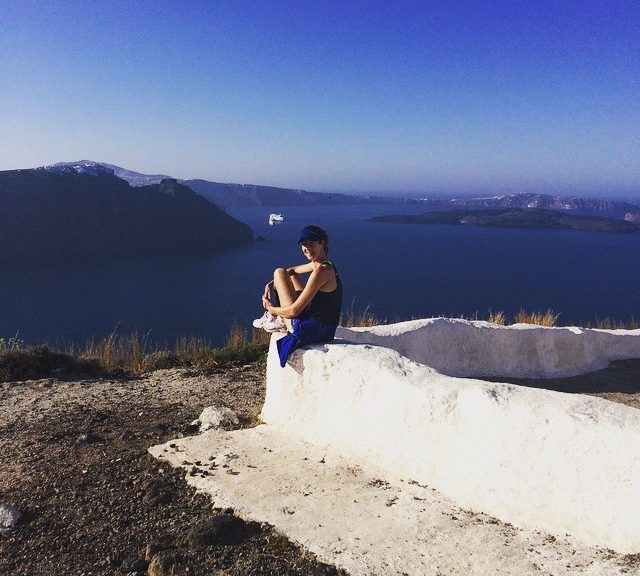 Trail Running Vacations – Do I Need to Book a Runcation?
Trail Running Vacations – Do I Need to Book a Runcation?
Runcation: Run + Vacation
Trail running vacations – or "runcations" have become increasingly popular in the last few years and for good reason. But do we actually need to book a runcation or can we just be spontaneous and throw the shoes in before we leave?
While the idea of a "runcation" is very appealing, it has also occurred to me that pretty much every holiday I've ever been on has included at least some running. As I like to run for fitness and find it a fantastic way to get over jet lag , it's not even a question of whether I'll be bringing my running shoes along.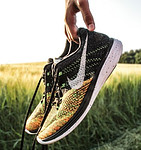 I will go through some advantages of booking a specific "runcation" holiday but firstly I will go through my experiences of just running while on holiday. I mean, let's just keep it simple – let's "just do it".
Running Holiday
Some of the highlight memories of various past vacations are the runs I have done while I'm there. I think back to some wonderful holidays and I can instantly recall a certain run we did, where we went and what historic landmark we saw.
My first ever trip to Italy (a dream destination for me that I saved for years for) we ran from our hotel to the Vatican on the first morning. It was about 7kms, it was tough, but it was great. It also happened to be either the first or last Sunday of the month (I can't remember now) which meant the Vatican Museum had free entry. We enjoyed a wonderful tour around inside feeling revived, energised and ready to explore Rome.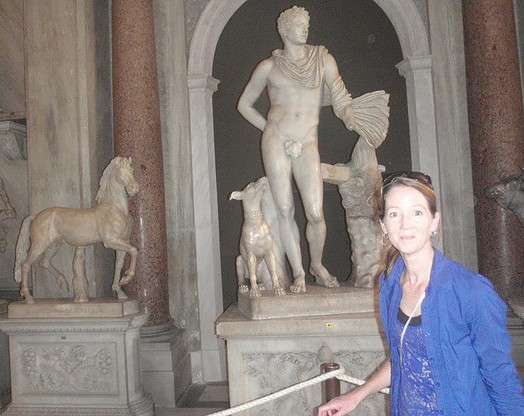 Another highlight run I have done that I will never forget was on a holiday in Santorini. My mum-in-law, my best friend and I ran from Fira to Oia along this trail that mostly went along the ridge line. The views were simply spectacular. Also these two lovely little dogs decided they were going to follow us no matter how we tried to dissuade them. They ended up coming the whole way and we affectionately nicknamed them "Nacho" and "Cheese". This run is probably the first thing I think of when recalling a holiday filled with amazing memories.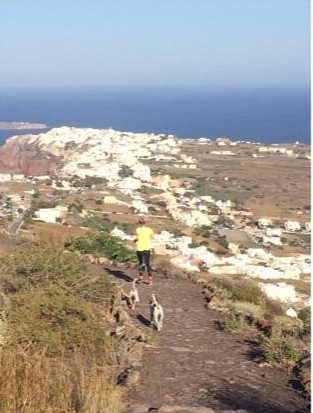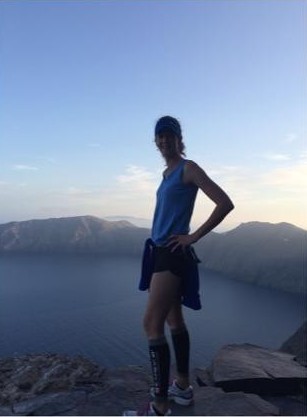 Why Run on Holiday?
So why do we want to run on holiday? First of all it's a wonderful way to get around the local streets and see loads more than you would on a tour bus. It's also great to keep your fitness up on holiday and help balance out that wine and cheese you know you're going to have later. I find it an excellent jet-lag cure and I also try to do a long run before I get on the plane on the way to my destination. As we generally like to get up early for these runs we have found it's the best time to explore before all the crowds build up. And I do love to finish of a good effort with a well-deserved coffee and croissant (are you with me?).
Planning Your Holiday Around an Event
To move this up a notch and ensure you are going to take action to run on your holiday an even better option is to plan your holiday around a planned run event. For example (another favourite spot of mine) the Queenstown marathon.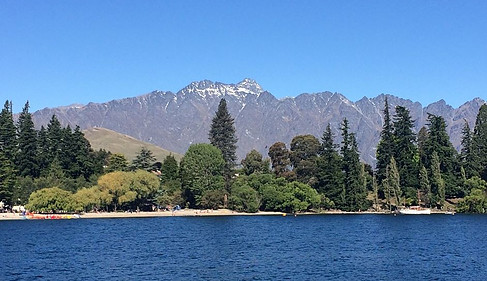 You have a beautiful location, you have been training for your race, you get all the excitement and wonderful sense of achievement from finishing the race – and then you get to relax and enjoy! I find this kind of holiday so satisfying. Not only the holiday itself but just by planning it around a race event you have a great goal and motivator to stay on track with your training.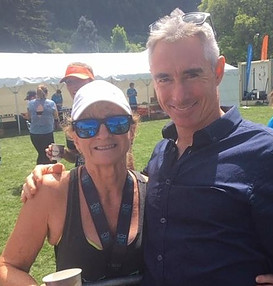 It just ticks so many boxes – the nervous build-up and excitement (my friend Joan and I call this being ANXCITED), the achievement (this same friend did her first marathon here in 2016 and my amazing mum-in-law did her first marathon here last year – at 67 years of age!) You can read about it here.
Then we have the celebration phase and high likelihood of excess (but so deserved right?). And to round it out we have the "holiday" phase where we enjoy sightseeing, exploring, hiking, etc. What a top holiday! The perfect trail running vacation.
Strava
One of the things I love about Strava is that it is another great tool for storing memories. I love to be able to log a run in a distant, exciting location and be able to look back on it. I always try to add photos when I can which adds to the nostalgia when flicking back through. Years can go by and you can look back and go "oh wow! Remember when we did this run around Paris in the rain? So cool" or "look! Remember when we ran to the Olympic stadium in Athens? Man that was awesome".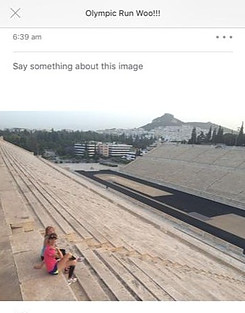 On top of this there is a permanent record of some achievements I'm really proud of like my first 100km cycle, a 10km PB and my fastest run leg in the club triathlon. See, I really did those things! There is a saying that if it's not on strava, it didn't happen! If you want to check out Strava or sign up you can check it out here.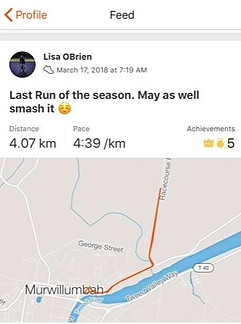 So Group Tours or Solo Travellers?
So what about a tour company that runs actual, specific "runcations"? Generally these tailor for longer and very scenic runs. I think there are some great advantages to these organised trail running vacations:
Well organised
Often meals are included
All planning done, nothing for you to do but arrive
Baggage transport between run segments
Can be guided
Safety
Fantastic locations such as Chamonix in France and the Dolomites in Italy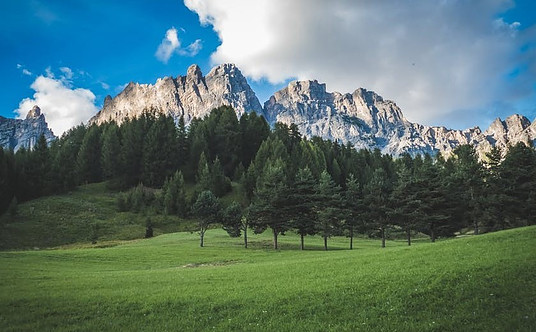 Other things to Consider:
Think about places you've always wanted to go. There are still SO many places I want to see, particularly wild areas of nature where I could really enjoy trail running. Would your ideal location be easy to organise yourself? Break down costs such as travel and accommodation and work out whether a tour company would be the more economical choice.
I have had some wonderful experiences with holiday tour companies but also some serious downsides. I have also had some horror experiences trying to do things on my own. All in all though, I like the spontaneity of doing it for myself. When this isn't possible a tour company might be the best option.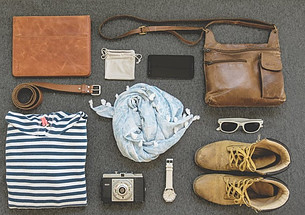 If you are going it alone and plan on doing some longer runs and/or trail runs you will need to consider what to pack:
Water bottle/hydration vest
Snacks/sports nutrition
Currency of the country you'll be in
Credit card
ID
Mini first aid kit
Phone/camera
GPS device (running watch)
Maps
Jacket/extra layer
Separate bag for smelly clothes/socks/shoes
You Can Run ANYWHERE, right?
One more consideration regarding running on your holiday or running at anytime (eg. away for a work conference) is that not everywhere is suitable. I always had this idea that no matter where you are you can put on your shoes and off you go. I was recently in Vietnam in Ho Chi Minh City and quickly realised I was pretty confined to the small vicinity around my hotel.
The traffic in this city is CRAZY. I'll admit I'm somewhat of a scaredy cat with traffic at any time, but Ho Chi Minh is seriously next level.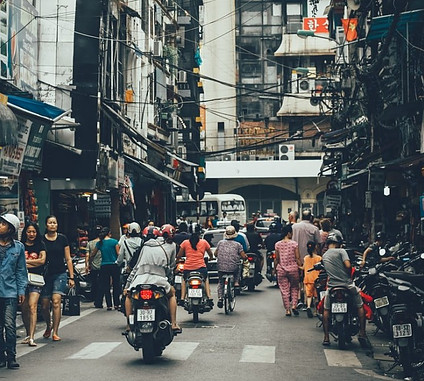 Apparently you just have to move out onto the crossing slowly but confidently, with purpose and no sudden movements. Yeah right! No chance of running these streets. Top that with some pretty impressive humidity and I think I found my first no-run holiday zone.

Holiday from Running?

My overall opinion with my experience of running on holiday is that no matter your intention, take your running shoes with you!  You just never know when you'll get the opportunity. I can honestly say that doing so has led to a more memorable and authentic experience. Who wants to return from holiday feeling lethargic and bloated from too many poolside cocktails? Get out there and explore and come back rejuvenated, the way a holiday should make you feel.
I would love to hear about your experiences running on holiday, be it with a tour group or solo. Do you always pack your running shoes?  Please leave a comment below!
Happy Trails!
Lisa.