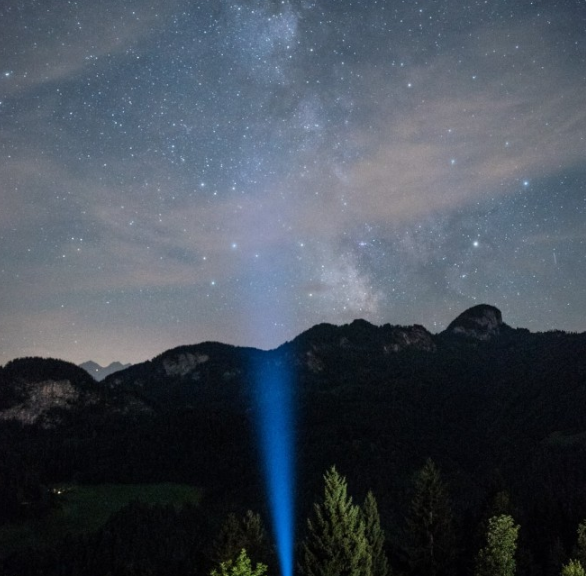 Best Headlamp for Trail Running – Six Factors to Consider
Best Headlamp for Trail Running – Six Factors to Consider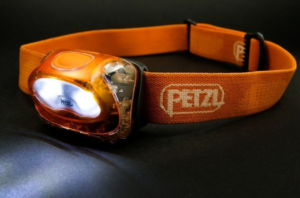 Trail Running Headlamp Review
Getting out on the trail early, late evening or going for an ultra distance can mean you are going to run into darkness at some point. When road running in and around built up areas,  you generally have street lights to guide you. When you venture out onto a dark trail, you will need the help of a headlamp to guide you safely and make your run enjoyable.
When deciding what type of lamp is best for you out on the trail, there are certain factors to take into consideration to ensure you get the right product to assist you while running in the dark. Let's take a look at what makes the best headlamp for trail running.
Six Factors to Consider
The Fit
As you may be running for long periods at a time it is imperative you get a secure, good fitting lamp. I find the ones that come with a single headband can shift and therefore have to be adjusted back in place which can be annoying. The headlamps that feature a second  strap that runs from front to back over the top of your head stay in place much better and unlike the single strap ones you don't have to overtighten to keep them in place.
Brightness
It is important to have a bright headlamp when trail running in the dark. You need to be able to judge rocks, exposed roots and dips  and all sorts of uneven ground, not to mention low lying branches. It is very important to get a clear vision of the trail to ensure safety. For trail running I think you need a light with at least 100 lumen capacity.
Control
Look for Lamps that have control buttons that are easily accessible . You don't want to be fumbling around, possibly with gloves on, trying to find the right brightness mode.
Weight
Look for a lamp that your head can bare easily. Do not opt for a bulky lamp. Lamps with a separate battery pack at the rear to counterbalance the light at the front can be a good option.
Focusable Beam
Headlamps with an adjustable focus work well on a trail with varied conditions. A narrow beam is good for looking way ahead if travelling at speed without too many sharp turns. Where a wide beam allows you to see twists and turns on a trail where you are possibly not travelling as fast.
Water Resistant
It is important to have a headlamp that is at least water resistant . Even though we generally do not plan to go running in the rain, there is a fair chance you might get caught in it at some time. Very dewy mornings can leave your lamp wet at times.
With a multitude of headlamps on the market from cheap and nasty to very expensive, we have narrowed down to 3 of the best trail running specific headlamps for you to check out when looking for your next best best friend when running in the dark.
Petzl Reactik + Trail Running Headlamp
Brightness                 300 Lumens
Battery                    Rechargeable Lithium – ion battery
Range                      110 meters
Battery Life            2.5 Hrs @ Full Capacity
5 Hrs @ Standard Mode
10 Hrs max Autonomy Mode
Weight                  4 Ounces
Price                      $90  Amazon
The Petzl Reactik + is one of the best extremely light weight, compact trail running lamps available. It is water resistant with a good battery life. It has a self adjusting beam intensity that automatically adjusts according to your surroundings. The headlamp allows you to concentrate on your run without having to manually control the light. It also has a washable headband with a second strap to ensure security and a great fit .
Petzl Nao + Trail Running Headlamp
Brightness                    750 Lumens
Battery                          Rechargeable Lithium – ion Battery
Range                           65 meters (low)
140 meters (high)
Battery Life                 1.5 Hrs (high)
15 Hrs (low)
Weight                        6.5 Ounces
Price                            $149.99 Amazon
The Petzl Nao + is a popular choice for competitive trail runners. With its 750 lumens and integrated Bluetooth, this is one of Petzl brightest and smartest lamps, (once setup with the free MyPetzl Light App with your IOS or Android). In the reactive lighting mode you can tell the lamp that you need it to burn for 6 hours and it will adjust its brightness accordingly. It will autonomously adjust the brightness level and put out the optimal amount of light for your surroundings. If set in constant brightness mode the lamp with shine in any brightness for as long as the battery allows. There is also an inbuilt red light at the rear on the battery housing that alerts anyone that maybe coming up from behind you. There is a lock function to avoid accidently turning it on while being transported in your luggage . The lamp is very stable and comfortable on your head with an adjustable headband. It can also be used without the app.
Black Diamond Icon Trail Running Headlamp
Brightness                    500 Lumens
Battery                        4 x AA
Range                          125 meters
Battery Life                175 Hrs (low)
70 Hrs (high)
Weight                        10.6 Ounces
Price                            $99.95  Amazon
The Black Diamond Icon is the toughest lamp in this review, featuring a powerful 500 lumens output along with being waterproof to 1 meter for 30 minutes. The removable battery pack with a longer cable included can be placed in your backpack, vest or belt to lower the weight on your head or to protect it for those that run in very cold temperatures. It boasts a whopping 175 hours on low or 70 hours on high. It has a red, green and blue night vision mode to assist you in preserving your night vision if need be. With a single button to operate this lamp it is very easy to use. After start up it displays a 3 level battery life meter for 3 seconds. The lamp also features a Brightness Memory which allows you to set a particular level of brightness that the lamp will revert to when next turned on after being off.
So when deciding what lamp is best for you, it depends on what features are best suited to your style of running .
Reactik +  v's  Nao +  v's  Icon
Notable features-
Least powerful but with ample power of 300 lumens
Lightest at 4 ounces
Bluetooth compatible – MyPetzl Light App
Reasonably priced
Lowest battery life 10 hours on Autonomy mode
Water resistant (not waterproof)
Easily rechargeable using integrated USB port
Washable headband
Bottom Line
The Petzl Reactik + is a great little headlamp at a very reasonable price . For those of you that like the Bluetooth capability, this good quality smart headlamp is a great choice if you are not concerned with needing a lamp for extended periods of over 10 hours. It is very light weight and can be programmed through the My Petzl Light App to customize it to your needs.
Notable features-
Most powerful with 750 lumens
Light weight at 6.5 ounces
Bluetooth compatible
The most high tech
Highly priced
Battery life 15 hours on low
Water resistant (not waterproof)
Easily rechargeable using integrated USB port
Rear red safety light
Bottom Line
This headlamp is very popular with competitive trail runners . I like the rear red light as a safety feature . Although coming in at a much higher price and in my opinion looks a little old school in design, it is packed with extra features and very smart capabilities, that may or may not interest you. If  you are considering using it for extra long stages, I would suggest carrying an extra battery pack, which can be changed over quite easily on the fly.  Also, if you like bright lights, at 750 lumens this light can be very bright on the high option.
Notable features-
Powerful 500 lumens
Heaviest at 10.6 ounces, but with battery placement options
No Bluetooth
Very easy to use
Reasonably priced
Huge battery life of 175 hours on low
Waterproof to 1 meter
Uses 4 x AA batteries (no USB)
Very durable
Bottom Line
If you are in the need for extra long battery life for hours in the dark or maybe multi day treks, then I would seriously look at this model. Although being a bit heavier than the other two, you can get a good secure fit and also have the option of locating the battery back to your pack to lessen the weight on your head. This lamp is very durable and waterproof, along with it being very simple to use. While this lamp does not feature any Bluetooth capabilities, that might be an advantage if you like to keep things simple and have no need for the extra technology that the other two by Petzl boast.
If you are planning on going out on some longer trails and need to pack a bit more gear, check out my post on the best vest and pack options here.
Happy Running,
Andrew.