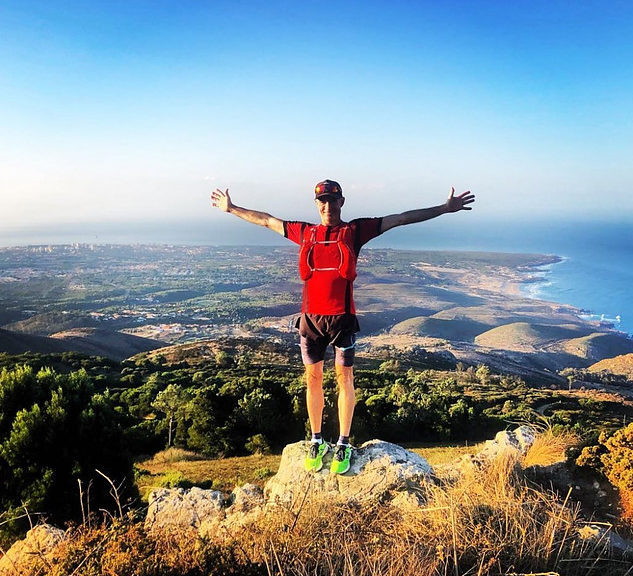 Training for Trail Running – Week 10
Training for Trail Running – Week 10
More Rest Than I Anticipated.
Well week 10 was an eventful week, but not in the sense of training. First off on the training side of things, I had a very light week as I planned. I only ran 2 of the 7 days so I have had a straight 5-day rest. It was lighter than I initially planned but after finishing a 10-week solid block with everything going quite smoothly, I was more than happy.
Wednesday of this week I was going to have a nice easy day and decided to go down to the beach and have an early morning dip in the ocean. Entering the water at our regular swimming spot I stood on some little creature that wriggled out from under my foot sending a slight shiver up my spine "thinking what was that?". I walked forward a few more steps after a slight delay and bam! down onto another little wriggly creature, only this time I feel a sharp barb like thing pierce into the bottom of my forefoot. I quickly jumped away thinking " WHAT THE !!". Within 10 seconds I started to feel an intense stinging pain coming from that area. I walked back out and sat on a rock to have a look but could not see anything .
Jim had a look at my foot to see a little red dot. I squeezed it and a small amount of blood came out. Jim mentioned that he had seen a little 10cm fish with an ugly head a few days before on the sand near the shore line with barbs along it's back. While waiting for Lisa to finish her swim I googled " stung on foot by fish atlantic ocean".
This is what I found to be the culprit –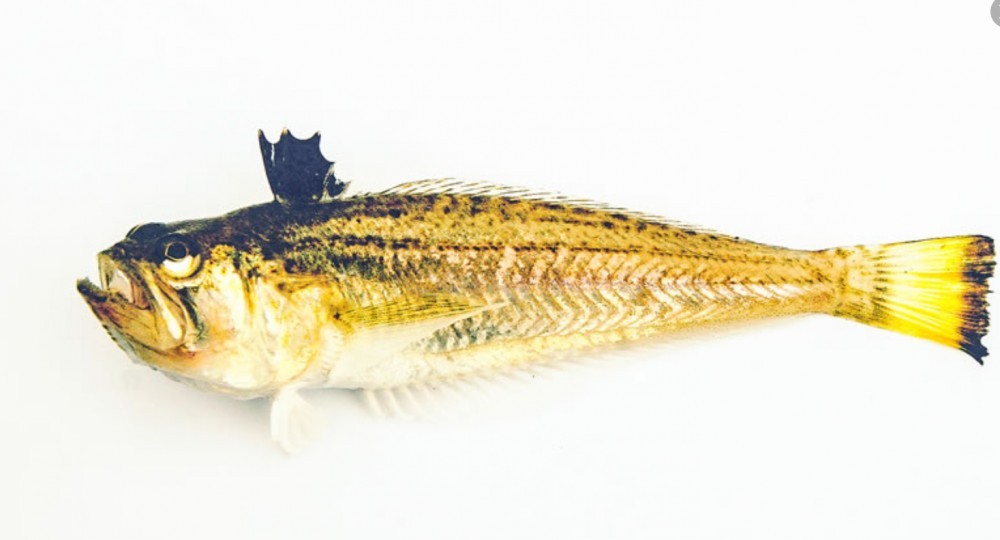 This is a weever fish, when they are not swimming they are found on the bottom (mainly in shallow water) as a result of not having a swim bladder, (as do most bony fish). This results in them sinking as soon as they stop swimming. They are found in the waters of the Atlantic Ocean (where we are), also around the North Sea and Mediterranean Sea. Hence, living in Australia all my life I have never heard of them.
After soaking the foot in hot water the pain eased a bit and faded away during that day, but was left with a little of swelling.
Second little incident which came out of nowhere was a small pulled muscle in my upper back. After a day or two of rest and anti-inflammatory rub, it loosened up and I was able to function normally again.
Third little incident was another pulled muscle in my upper back, directly opposite the last one. So another two days of rest and taking it easy until that got better, just in time for the start of the next week.
They do say things happen in threes… I am thankful and very lucky these things happened all at once and also on my easy week. Hopefully these bumps in the road are behind me now.
This is my short training week –
DAY
TRAINING
DISTANCE
ELEVATION
Monday AM
E Run

Ocean Swim

8.17km

565m

118m
Monday PM
E Run
10.2km
130m
TuesdayAM
T Run

Ocean Swim

10.21km

861m

110m
TOTALS
Running 28.5km

Swimming

358m

1426m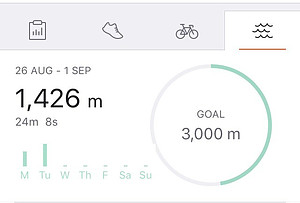 So looking forward I am quite excited to start this next block of training which will bring more elevation and kilometers as the 10-week block progresses.
I will be contemplating adding to the races I have planned to do, with a 20km trail race here in Cascais, Portugal which is in about 7 weeks time. I will assess closer to that date whether I will commit to the three races I am looking at doing .
Trailo do Cascais 20km 27th October
Trail do Centro Penacova 42km Coimbra Portugal 10th November
Epic Trail 32km Azores Portugal 7th December (entered)
Possibly a busy back end of the year coming up, but will see how things go in the next month to whether I do all three.
Till next week,
Happy Running,
Andrew.