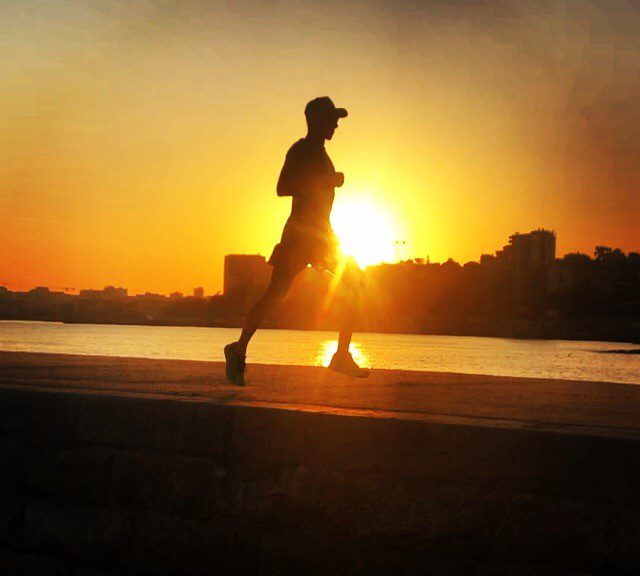 Chafing – Prevention and Treatment
Chafing – Prevention and Treatment

Why Chafing Happens and How to Prevent It
It's an annoying little problem that happens to many runners and athletes who enjoy a number of sports. Let's talk about why chafing happens and more importantly how to prevent it so we can get on with the business of enjoying being out on the trail.
A Fraction Too Much Friction
It all comes down to friction, whether it be skin-on-skin friction or fabric-on-skin friction. Common areas include the thighs, the groin, the armpits and under the breasts. The constant rubbing against an opposing surface causes an abrasion to the skin surface resulting in red, raw and irritated skin tissue.
What can make this worse is moisture and heat. Moisture from sweat or rain, with the former exacerbating the issue being salty which can really sting the raw skin. When sweat evaporates it can leave salt crystals that will add grit to cause further friction.
Friction itself will produce heat to the area but add in a hot, humid day and you have a recipe for disaster.
Another common area that affects men in particular is known as "runner's nipple" where the nipples chafe from constant friction against the shirt/singlet fabric. The nipples can chafe so much they bleed. Coarse fabric will increase the likelihood of this occurring.
So How Can We Help Prevent Chafe From Happening?
To think about it in simple terms, what do you do to reduce friction? You make it SMOOTH. If we can provide a smooth barrier between skin surfaces or skin-to-fabric surfaces we can reduce friction and therefore chafing.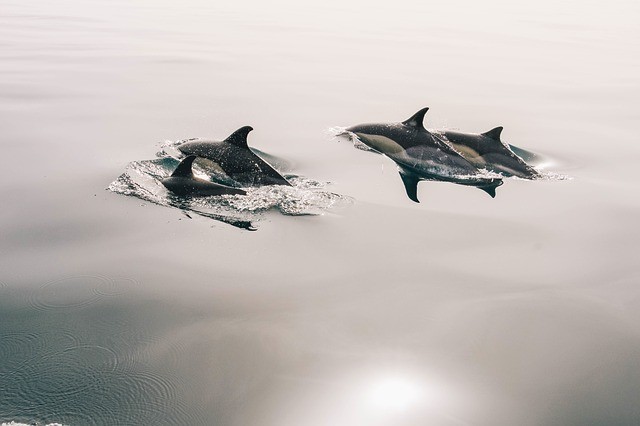 Ways to do this can be in the form of anti-chafing barrier creams and/or more appropriate clothing. There are several lubricant barrier creams on the market now which provide the smooth surface needed to prevent chafing. A long-time favourite and low-cost option is to use Vaseline, however this is a petroleum based product which some people prefer to avoid. Below I will list some of the products now available and the pros and cons of each, but firstly let's talk about clothing.
Clothing
Clothing that helps prevent chafing should be:
Breathable
Sweat-wicking
Seamless and tagless
Snug fitting but not overly constrictive
Longer running shorts and/or compression shorts can help with thigh chafing
Tape or specific 'nipple-guard' products to protect the nipples
The right piece of clothing might just save you the extra hassle of time, cost and inconvenience of using an anti-chafing cream. For example, to prevent thigh chafing try a good pair of longer compression shorts like Sport-it Active Long Shorts.
Clothing to Avoid:
Cotton (traps moisture)
Over-tight clothing
Seams and tags that can cause major irritation over a long run
Tight fitting sports bras
For Runner's Nipple:
Also known as jogger's nipple, athletes nipple, red nipple, surfer's nipple, raver's nipple, weight-lifter's nipple, stingers, big Q's, gardener's nipple, red eleven and nipple fissures.
This issue usually doesn't affect women as they commonly wear firm-fitting bras that provide protection. In saying that an ill-fitting bra or bras with a seam going across the nipple area can be a problem (or no bra at all). For men and those that suffer from this annoying problem the following products will provide protection and prevention:
Protec Athletics Liquicell Nipple Protectors
TREATMENT
If chafing does occur, looking after it correctly and in a timely manner will ensure a quick recovery.
Have a shower in lukewarm water, not hot – this will only irritate it further
Use a mild anti-bacterial soap such as Cetaphil gentle cleansing bar. As chafing causes a break in the skin barrier, along with moisture and humidity, you have an ideal environment for bacterial overgrowth
Pat your skin dry, DON'T rub
Use an antibacterial ointment such as a nappy rash cream to aid healing and provide relief
Wear comfy, breathable, loose fitting clothing while healing
Generally, with the right care chafing will heal and resolve without too much issue. However, if any sign of infection develops you should consult your health care provider. Look out for any of these signs:
Redness spreading around the chafed area
Swelling
Heat
Pus
Non-healing
So Which Product to Use??
I will break this down into two sections – the quick guide with no considerations (ingredients, health, ethical, etc.) Then if you would like to delve even deeper I will go into these considerations further down.
QUICK GUIDE
Cheap and Effective but can be messy: Vaseline
Reasonably cheap, effective and not so messy: Body Glide
Easiest Application (and reapplication): Friction Free Anti-Chafing Spray by Sweatwellth

Great Allrounder (reasonably priced, last hours under tough conditions, convenient bottle): 2Toms Sports Shield
(MY FAVE) Best Natural Product: Ruby's Lube
IN DEPTH GUIDE
Some Considerations
Researching the various products to prevent chafing, I came across an abundance of options on the market. Whilst I wanted to provide a list of good options, I soon discovered that finding the best ones meant more than just finding the most effective. Naturally brands will want to promote their best features and will use terms like "plant-based, paraben free, sulfate free, not made from animals, even "gluten-free!" But it is only on deeper investigation that you start to uncover what an ingredient name means and their potential to be harmful.
I strongly advise you to do your own research on any products you are thinking about applying to your skin before deciding to purchase them. It has been really eye-opening delving a little further into some of these products. Even for making me more aware of ALL the products I use and apply and what ingredients they contain that I haven't given as much thought to before.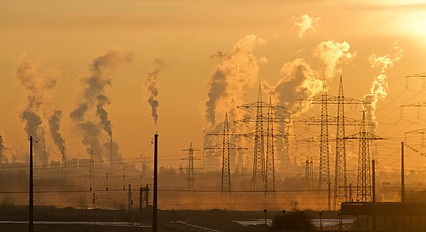 Of course, we need to consider any harmful effects on our health but there are also the potential harmful effects to our environment. For example, petroleum-based products. There are many, many cosmetic products out there that contain petroleum in some form and varying reports of their potential hazards to our health. But the other big factor is how petroleum is first extracted from the earth (oil drilling), the machines and chemicals used in the extraction and manufacturing process and the huge shipment and freighting miles incurred to get the product from A to B. I guess in saying that, these petroleum products used in our cosmetics are a by-product of petroleum production and therefore these practices may have happened anyway? (Insert emoji "monkey see no evil" here…)
Another shocking finding is the number of products that potentially contain palm oil or a derivative of palm oil. These ingredients are often disguised by calling them another name. The list of alternative names for palm oil is HUGE!
While palm oil itself is not harmful, (it is in fact quite a healthy oil), its production does pose great threats to the environment. The palm oil industry has grown exponentially over the last 20 years. The industry is linked to deforestation, habitat destruction, climate change, animal cruelty and indigenous rights abuses.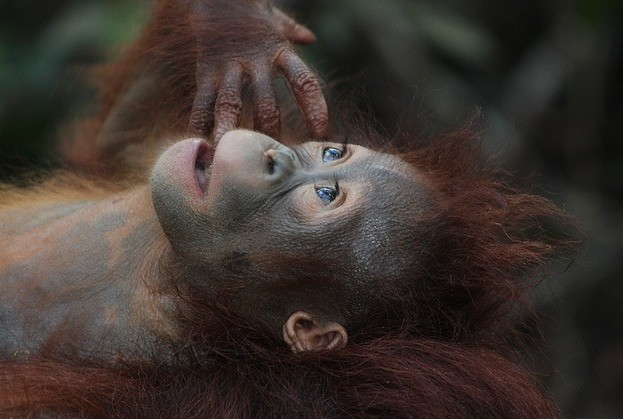 With the introduction of the RSPO (the Roundtable on Sustainable Palm Oil) in 2004, there have been some really positive initiatives put in place to ensure the forests, animals and communities are protected. There are some big name companies (such as Arnotts) striving to do the right thing and only buying CSPO (certified sustainable palm oil). However, the fight continues and with palm oil production expected to double by 2050 due to demand, it is easy to see why it will be an ongoing battle.
I won't go on and on… but I did just want to point out some of these factors. Make sure you are comfortable about what ingredients you are exposing yourself to and how the manufacturing process has affected the environment around you.
The following is a short summary with pros and cons of some of the more popular products available. It is by no means and exhaustive report and in fact, in some cases is merely my opinion. As I said, ensure you are comfortable with your own choices before using any new product.
Ingredients: white petrolatum usp
Pros:
Low cost
Comes in a small tube, easy to transport and/or carry on a run
Effective in the prevention of chafing
Cons
Greasy
Some concerns over the potentially carcinogenic properties of petroleum jelly – although purified forms (such as Vaseline which is highly refined and triple purified) pose a very low risk compared with unrefined petroleum jelly.
Being a by-product of oil refining, it is ultimately not eco-friendly.
Some people with sensitive skin cannot tolerate petroleum-based products.
Ingredients: caprylic/capric triglyceride, cetearyl alcohol, ozokerite wax, glyceryl behenate, stearyl alcohol, allantoin, tocopherol (Vitamin E)
Pros
Reasonably priced
Not messy
Travels well
Petroleum free
Not made from animal products
Plant based ingredients
Cons
May not be as effective after 1-2 hours running
Humidity may lessen effectiveness
May become "sticky" rather than smooth
May stain some fabrics
While capric triglyceride, cetearyl alcohol and stearyl alcohol are commonly sourced from coconut oil they can also be sourced from palm oil. Is this sustainable palm oil under RSPO certification? How would we know?
Friction Free Anti-Chafing Spray by Sweatwellth
Ingredients: butane, cyclopentasiloxane, propane, methyl trimethicone, zea mays (corn) starch, water, disiloxane, alchohol denat, trimethylsiloxysilicate, hydroxypropyl bispalmitamide MEA, shea butter, shea extract, hydroxyethyl behenamidaopropyl dimonium chloride, ethyl menthane carboxamide, menthyl lactate, methyl diisoproply propionamide, beeswax, palmitic acid, candelilla wax, glyceryl stearate, cholesterol, isomerized safflower acid, hyaluronic acid, creatine, ubiquinone, PEG-100 stearate, stearamidopropyl dimethylamine lactate, phenoxyethanol, ethylhexylgycerin, polyquaternium-67
Pros
Very easy application (spray on from 6-8 inches from skin)
Easy to reapply on sweaty skin (unlike other balms and lotions)
Very light feel
Non-staining
Paraben, sulfate and GMO free
Small travel size can available
Cons
Moderately priced
Large can not travel friendly (plane travel)
May not be as effective after 1-2 hours of running
Petroleum based ingredients
Long list of ingredients including butane, propane, PEG-100 Stearate (I get a bit wary when I see more than 10 ingredients)
Again, several of these ingredients are potentially from palm oil
Ingredients: water, mineral oil, glyceryl stearate, cetearyl alcohol, stearic acid, glycerine, lanolin, PEG-100 stearate, diazolidinyl urea, iodopropynyl, butylcarbamate, cetyl hydroxyethylcellulose, potassium sorbate, disodium EDTA, aloe vera leaf juice, tocopheryl acetate (vitamin E), retinal palmitate (vitamin A)
Designed for cycling, does an excellent anti-chafing job for runner's too
Non-greasy
Soothes already irritated skin
Non-staining
No parabens, phthalates, gluten or artificial fragrance (as advertised – but what does no gluten have to do with it?? Are we absorbing gluten through our skin now?)
*I did a little further study on the effects of gluten in a topical product for your skin. Gluten contains a grain protein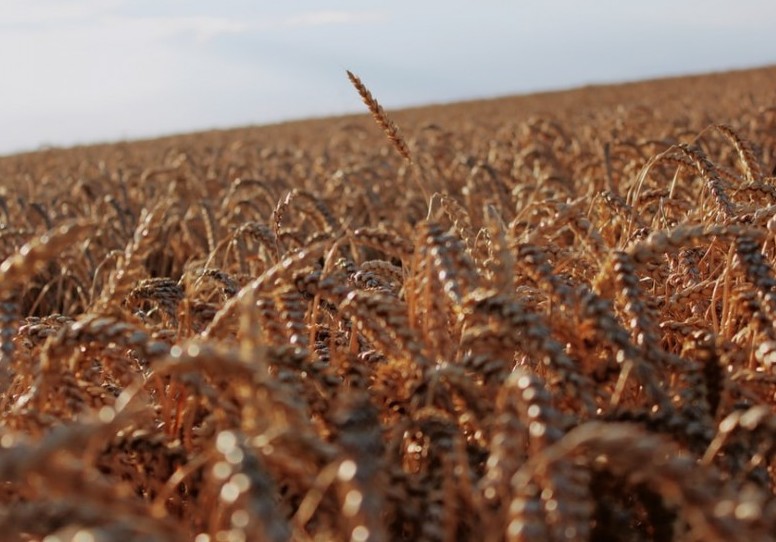 called gliadin which is what triggers an abnormal response in those individuals who have celiac disease. While yes, our skin is an organ itself which can absorb molecules, they must be molecules of a small enough size. For a substance to penetrate skin it must be less than 500 daltons (a unit of mass for tiny, tiny things). As gliadin molecules are around 631 daltons in size they are too big to be absorbed through the skin. Of course, celiac's would need to be cautious with lipstick or similar and avoid products on open wounds.
So my summary here is: to label a product "gluten-free", in my opinion, is a bit over the top. But hey, that's just my opinion.
Cons
Contains mineral oil (petroleum based)
Contains lanolin (while an excellent emollient it is an animal-sourced product – some will prefer to avoid this due to their personal ethical beliefs and some people are sensitive to lanolin)
Although not as long an ingredient list as the Sweatwellth Spray, still contains many ingredients including PEG-100, (and some ingredients that are potentially from palm oil).
Moderately priced
Ingredients: Dimethecone, aloe vera extract, Vit E
Non-greasy
Non-toxic
Non-staining
Reasonably priced
Lasts for hours (and hours) even under humid and sweaty conditions
Only three ingredients!
Nice small roll-on bottle
Cons
Silicone-based ingredient Dimethecone is used which has conflicting and controversial reports. While it has had some bad press as a non-natural and potentially toxic product, the latest research from the US FDA and the World Health Organisation concluded it to be safe for use
Some claim it can feel a bit tacky at first but soon becomes feeling almost non-existent
NATURAL PRODUCTS
Now onto some really natural products that I would personally be happy to use. I'll say here I would almost put 2Toms on this list (products I would be happy to use).
Ingredients: Beeswax, Olive oil, Calendula oil, Lemongrass oil, Benzoin.
Pros
Only five natural ingredients!
Effective against chafing
Safe enough to use as a nappy rash cream
Convenient small tube
Benzoin has a long history of use as a topical antiseptic and anti-fungal
Reasonably priced
Family owned company
Rigorously tested by ironman athletes (now that's a true test – first swim for 3.8km, cycle for 180km and follow up with a marathon!)
Cons
I did find a few negative reviews claiming it was not effective for certain individuals and others that did not like the smell. These were minor against the huge number of positive reviews claiming it was an excellent anti-chafing product with a lovely smell (I personally LOVE the smell of lemongrass).
I guess if you were really reaching for a con you could ask further questions like where did the beeswax come from? Where did the olive oil come from? Was it organic or cold pressed? How many miles did it travel? Are there any conservation concerns over the production of Benzoin from the trees it comes from? (Most commonly Sumatran Benzoin is used) But how far, how deep do we go here??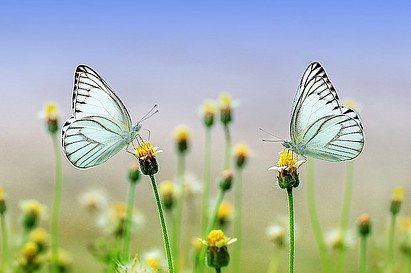 Other Natural Products to Consider:

Fractionated Coconut Oil: Fractionated coconut oil has had the long-chain triglycerides taken out which leaves it much less greasy. As it still contains all the natural healing, lubricating and moisturising benefits of coconut oil, it provides and excellent natural option for preventing chafing.
Organic, natural nappy rash creams: There are loads of these creams on the market now, obviously aimed at preventing and soothing nappy rash. When you know it's safe for a baby's bottom you know it's going to be safe pretty much anywhere. Try e-raorganics diaper balm
Raw, pure, organic Shea Butter: Shea butter is a wonderful natural option which provides great lubrication, moisturisation and antioxidants for the skin. Try Taha 100% Natural African Shea Butter 
Aloe Vera Gel: Aloe vera is a wonder plant! It has amazing anti-inflammatory and healing properties so is particularly great for treating chafe but is also good for prevention.
Try Thursday Plantation Aloe Vera Gel
In Summary…
Obviously some products and/or ingredients may work better on certain individuals than others. It may be a case of trial and error to find what works best for you. My advice is to start as natural as possible and work up from there. The least number of ingredients the better. If you find a product that works well to prevent chafing AND is really good for your skin, all the better! If you can find items of clothing that prevent chafing then better still – no mess, no fuss, no packaging and a solution that lasts and lasts! (A good pair of compression shorts may become your new best friend).
I would love to hear your own personal experiences and opinions on this topic. Like I mentioned, I had no idea this topic was going to be so complex! At one point I wanted to just "run" away from this article entirely as it was seriously beginning to rub me up the wrong way!
Happy Trails,
Lisa 🙂