Training for Trail Running – Week Five Progress
Training for Trail Running – Week Five Progress
Easy Week/Rest Week
Week five was a week spent with my daughter who is visiting from Australia.  It is important to have family time when it is presented and the body enjoys some rest and recovery time.
While only having four running days this week my elevation gains did suffer, only recording 1317m.  I did however manage to reach my total kilometer goal for the week of 90km in four straight days.
Week five went as follows:
DAY

TRAINING

DISTANCE

ELEVATION

Monday

Off

Tuesday

Off

Wednesday AM

Easy Run

Ocean swim

10 min leg & core workout

10km

1011m

200m

Wednesday PM

Threshold Run

12.64km

244m

Thursday AM

Easy Run

Ocean Swim

10 min leg & core workout

10km

341m

208m

Thursday PM

Threshold Run

15.55km

211m

Friday AM

Easy Run

Ocean Swim

10 min leg & core workout

11.15km

921m

168m

Friday PM

Easy Run

3km

48m

Saturday AM

Threshold Run

30.3km

241m

Sunday

Off

TOTALS

Running  92.7km

Swimming 2274m

1317m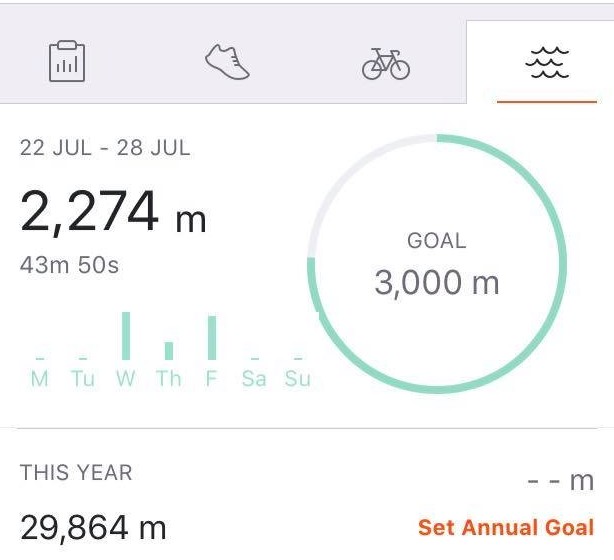 So quite a short and sweet week with three good threshold runs and easy runs in between.  Only three swim mornings with one of those being a very easy splash around (convinced our daughter to take the plunge! She froze!).
Looking ahead to next week will see my first 100km week with elevation over 2000m.  I will look at introducing a speed session now that I have a strong base of work under my belt. I will also be ensuring I add in the core, buttock and leg work to ensure my back continues to cope well with the training.
Happy Running,
Andrew.