Training for Trail Running – Week Eight Progress
Training for Trail Running – Week Eight Progress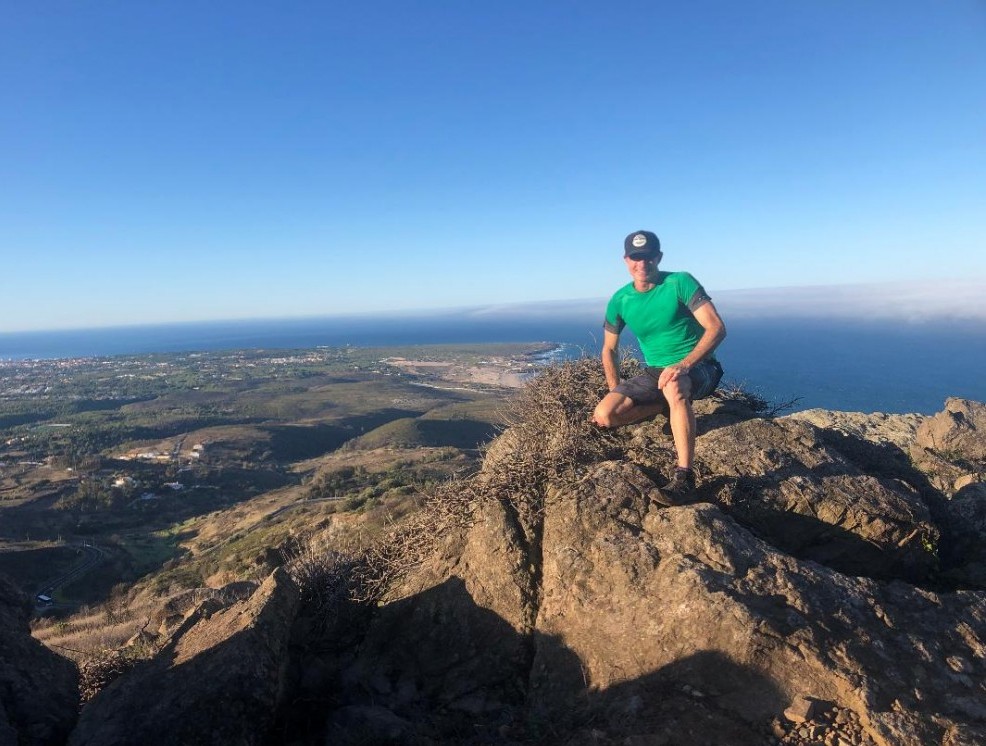 After falling short on the elevation total last week, I was determined to put in a solid week of climbing to make up for it. I'm definitely finding there is a noticeable difference from when I first started over here in Portugal. Running up some of my local hills around Cascais are noticeably easier. This is a good indication that my legs are getting stronger .
I feel more work is needed climbing ( and descending) in more technical locations to further adapt my body to this type of running, which I'm finding is so different to road running.
Swimming was down again this week, but I will make sure I hit my 3000m goal next week.
This is how the week went –
DAY

TRAINING

DISTANCE

ELEVATION

Monday AM

Technical trail run

5km

197m

TuesdayAM

E Run

10.8km

163m

TuesdayPM

I (interval) training

10.2km

186m

Wednesday AM

E Trail Run

10 min leg & core workout

7.3km

162m

Thursday AM

Trail Run

33.3km

1344m

Friday AM

E Run

Ocean Swim

10 min leg & core workout

7km

1001m

107m

Friday PM

E Run

9.6km

309m

Saturday AM

T (threshold) Run

7.5km

245m

Sunday

E Run

13.7km

385m

TOTALS

Running 104.5km

Swimming 1534m

3096m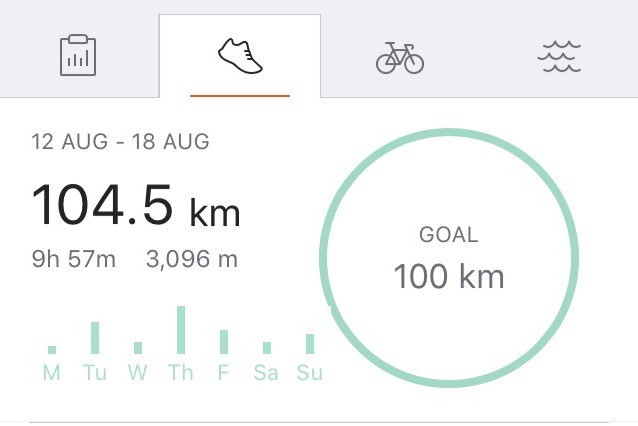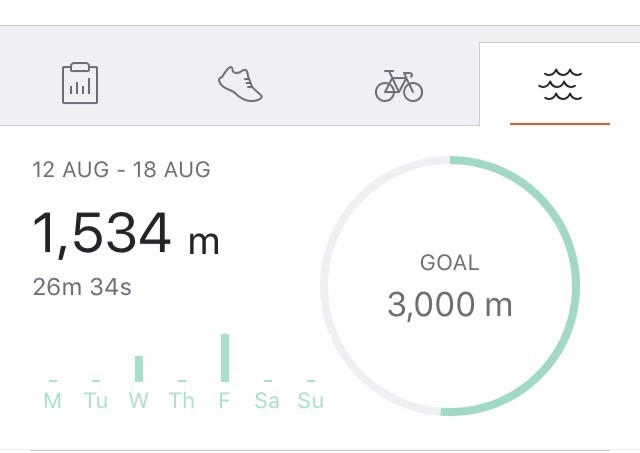 As mentioned before I was keen to get some good climbing in this week. At over 3000m elevation gained, I don't think I can recall ever doing that much climbing in a single week of running. Surprisingly the legs feel quite good and I will try to accomplish another 2000m plus week next week.
Total kilometers are still around 100km for the week. I will possibly look at increasing a little in a few weeks time.
After 8 weeks of solid training, I am very happy with my progress to date. Although my skinny running legs haven't transformed into muscular , well developed trail running legs, they are definitely stronger and are handling the mileage quite well.
Till next week,
Happy Running,
 Andrew