Best Cold Weather Running Gloves – Winter 2019/2020
Best Cold Weather Running Gloves – Winter 2019/2020
Best Winter Running Gloves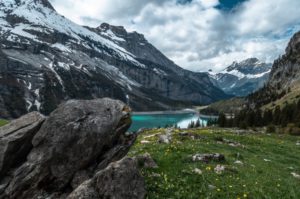 We have put together our top gloves for cold weather running. Having  extensively researched the best running gloves on the market to give you our selected top choices.
When considering which gloves would be best for you, the following questions need to be considered-
Do you need them for extreme cold or just fresh winter morning runs ?
Is waterproof a must ?
Will you be running in the dark and like some reflective decals on the gloves ?
(Note, all the gloves listed are touch screen compatible).
Below we have pointed out all the important features of our top picks for 2019
If you are looking for a good quality touch screen glove at a great price this will tick the boxes.
The lightweight four way stretch fabric will keep your hands warm and dry while not overheating. Although they are not intended for winter's coldest days, they are designed for when the air is too chilly to go glove-less and the temperature may fluctuate.
With the mesh side insets, they are quite breathable. They have double layered stretch cuffs for a nice secure fit.
With the touch screen technology, there will be no problem using your smartphone or touch screen divides.
They are available in a standard black and grey or a high visibility black and yellow.
Top Features
Lightweight, moisture wicking, nylon/spandex/polyester blend
Four way stretch fabric delivers form fit
High- Vis  option for safely
Double layer stretch cuffs ensure a secure fit
Touch screen technology
Check for great prices on AMAZON
With North Face's Radiametric Articulation 5 Dimensional Fit, it ensures you get a snug fit keeping hands in their natural position with constant sizing throughout wear.
The silicone gripper palm provides superior grip if using smartphone or carrying a water bottle.
The Etip functionality makes it super easy to use touch screen devices. It is ideal when sending text messages or skipping to the next song on your playlist.
These Etip gloves perfectly balance warm with digital connectivity and are a favourite amongst the running community.
They are available in different colour options along with men's  and women's  models for a more custom fit.
Top Features
Radiametric Articulation (Keeps hand in their natural relaxed position)
Four way stretch fabric
UR Powered Conductive
Five dimensional fit ensures consistent sizing
Etip Functionality works with touch screen devices
Silicone gripper palm provides superior grip
Check for great prices on AMAZON
The Power Stretch is another popular glove from Trailheads.
It features a super soft inner layer that pulls moisture away from your body to keep them warm and dry.
The outer layered four way stretch polar tech is a smooth and durable design to resist wind and cold weather.
With touch screen compatible fabric on the fore finger and thumb you can use your smart phone with ease. The anti slip silicone gripper on the palm ensures you keep hold of your valuables without any slip ups.
There is also a soft fabric work-out wipe to take care of early morning runny noses.
These gloves are very popular for chilly weather but not suitable in severe windy and cold conditions where temperatures are getting down towards zero.

Top Features
Four way stretch polar tech
Smooth and durable outer layer that is wind and abrasive resistant
Super soft, brushed inner layer wick's moisture away from your skin for maximum thermal efficiency
Conductive fabric on thumb and forefingers enables use of touch screen devices
Silicon diamond shaped grippers on palm enhance dexterity
Designed for aerobic activity such as winter running
(Not ideal for really cold conditions and temperatures closer to zero and below)
Check for great prices on AMAZON
When the temperatures start getting down into the single digits, these gloves would be a great option.
Although designed for more extreme cold, they also have excellent wicking technology. If running on just mild days you may find these are too warm and you would be better going with a lighter layer for your hands.
The cuff has a generous length that is sleek and tight-fitting to prevent wind and cold air from entering.
Although these gloves are thicker for added warmth, they are not over-bulky and you can operate your smartphone with the SensaTec capabilities.
They also come with a silicone palm design for a secure grip.
Great for icy cold runs where your fingers would generally freeze.
Top Features.
Sensor Tech touch screen capable
Secure grip with silicone palm design
Sleek design and style with extended cuffs
Perfect for the cold weather runner, although NOT waterproof.
Check for great prices on AMAZON
This all weather touch screen technology glove by Seirus is the only 100% waterproof glove in this line up that are meant to be used in extreme conditions when rain is forecast.
They are 100% waterproof, breathable gloves.
They are form fit in design featuring a four way stretch cuff to ensure a snug fit. Along with the advanced touch screen technology that allows you to operate a smart phone or other touch screen devices, these gloves are very popular with runners that don't mind running when it's wet or very cold.
These are a great fitting lightweight glove that are designed for very cold, wet conditions and can be hand washed.
Top Features
Material combination of fleece, lycra, neoprene, nylon and spandex
Form fit design
100% waterproof, breathable glove
Advanced touch screen technology
Hand washable
Clip together feature

Check for great prices on AMAZON
This innovative glove/mitten combination is a great option for changing weather during the winter season.
They are finger-less with a thermal interior for additional warmth.
If your hands warm up or you need to use your smart phone, you can tuck the mitten back into the storage pocket located at the top of the wrist, while the thumb tip folds back to be secured with a magnet tab.
The extended wrist coverage is a great feature, so no part of the hand goes unprotected.
They come with reflective strips on the back for visibility in the dark.
Full Glove Option – these gloves are also available with full length fingers.
The thumb and the forefinger are made from touch screen compatible fabric to operate your touch screen devices.
These gloves/mittens are also available with a high visibility mitten shell that is waterproof and has a reflective logo.
The thumb is made from grid fabric so you can wipe your nose on those freezing cold days.
Top Features (Finger-less)
Two in one versatility
Four way stretch PolarTec  fabric
Magnetic secured thumb flaps
Reflective strip across the cuff/mitten
Trail tested guarantee

Check for great prices on finger-less  AMAZON
Top Features (Fingered)
Two in one versatility
Touch screen capability
Reflective piping across the cuff and reflective logo
Waterproof shell
Magnet tabs in wrist to keep gloves together in storage
Trail tested guarantee