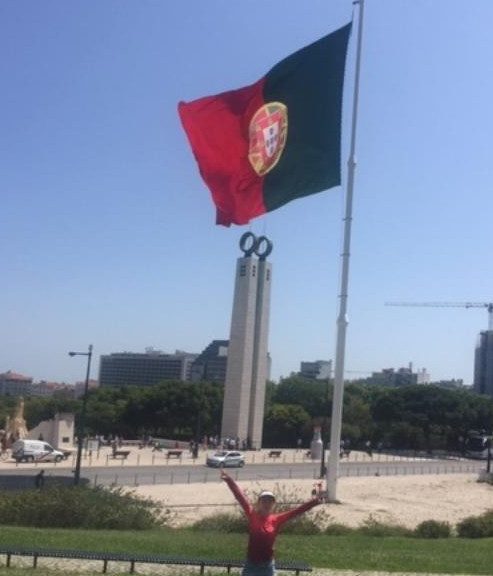 Expat Runner – My Time in Portugal
Expat Runner – My Time in Portugal
We have been having an expat experience in the wonderful country of Portugal for the last few months and absolutely loving it.
A Whole New Culture
Living somewhere overseas and experiencing a whole new culture is something I have always wanted to do. Finally getting the opportunity has been a dream come true. Portugal couldn't be any further from Australia. In fact, as a delightful waiter recently pointed out, we could dig through the earth and come out in Sydney!
Why Portugal?
Part of the reason Portugal was so appealing is its distant location so close to all the excitement and history of Europe. Portugal's own rich and diverse history is a wonder of its own. The people here are incredibly friendly and welcoming and very proud of their culture. Although English isn't what I would call "widely" spoken, it is generally at least spoken at stores, banks and the like. Where there has been little English available we have always managed to convey our message, made so much easier with the encouraging and helpful nature of these kind people.
Running Half Way Round the World
I have always enjoyed the opportunity to run wherever I am on holiday. There are usually some minor considerations to factor in to ensure it's a safe and pleasant outing. For example, looking left first before stepping out to cross the road. Still getting used to that one actually, starting to forget what side of the road we drive on in Australia! I can tell you that in a moment of fluster or panic I completely blank out and forget everything! Have almost been taken out by a large bus on several occasions…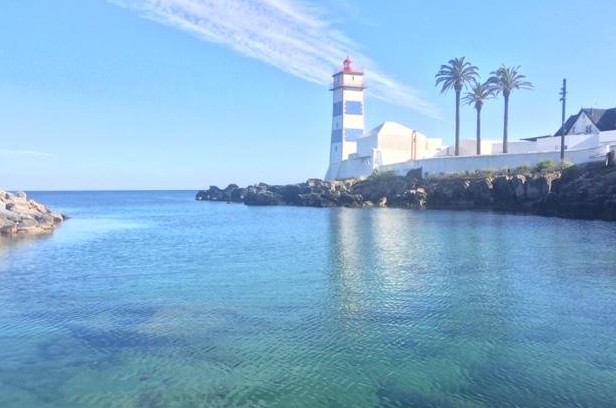 A Safe Haven
One pleasing fact about Portugal (that I love to remind my over-protective mother-in-law) is that it has recently been placed at 4th position for the World's Safest Countries to live in. Further to that I love to add in that sadly, Australia has slipped to 18th! Any new and foreign place is going to be somewhat daunting to head out and explore on your own. I honestly felt completely safe and comfortable right from the start. People here are really SO placid. In four months I have witnessed ONE argument on the street. This would be almost a daily occurrence in my home town.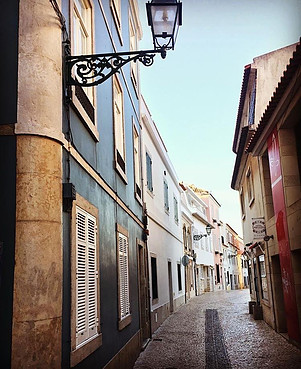 Running Here, Running There
So what are some other factors or differences between running here and running in Australia? The cobblestone streets are interesting. Very cute, full of history but also a bit bloody hazardous! Can be very slippery in places not to mention uneven, especially where pushed up and distorted by tree roots. As long as you are conscious of this and keep an eye on where you're going it's not too much of an issue.
There are a LOT of cats and dogs on the street. As a whole, the dogs are not as friendly as you might find a wandering dog in Australia and a certain level of caution should be used. I have had to sit my 10 year old daughter down and clearly identify to her the perils of approaching any and every dog on the street. And that's with an owner or not. After the third random snap at her hand she finally started to believe me. Like seriously, this cute fluffy white thing looked and acted all lovely right up until that point.
Oh the Sights!
I am one of those runners who carries my iPhone with me more for the purpose of taking random photos than anything else. The opportunity for these occasions comes up most frequently around Cascais where we live. Gorgeous historic buildings, narrow cobblestone streets, Atlantic ocean views and idyllic little beach coves just a few of the sights that will stop me in my tracks. Sometimes it's just the pure awe of the architectural history around me, such a contrast to the relatively new architecture of Australia. I do make sure I stop and take a real moment, with no camera, to feel the beauty of what I witness right then and there.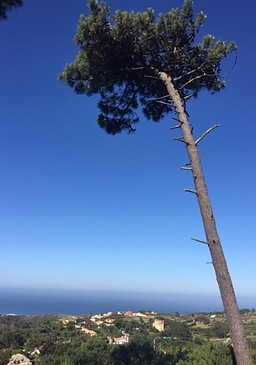 Sintra National Park
Beyond the seaside village of Cascais is the Sintra National Park. Here can be found miles and miles of trail through the hills just waiting to be explored. A trail runner's paradise, there are plenty of aesthetically pleasing ascents through wooded forest, rock and nature that pop out to an amazing view over the land and sea at many points. Exploring all these trails will keep me occupied for a very long time! Again the history of this area is just fascinating. The historic town of Sintra is a very popular tourist destination for it's gorgeous little streets and old buildings not to mention a past filled with tales of royalty and Romanticism.
Although there is enough to keep me entertained exploring my surrounds here in Cascais, I am also excited about how central we are to so many other amazing places. I recall a conversation with a fellow expat shortly after our arrival. By the end he had me giggling as he kept going…"want to go to Switzerland – 2hrs on the plane, want to go to Ireland – 2 hrs on the plane, Azores – 2hrs…." But he was right, we are SO close to all these amazing countries. Literally on our doorstep.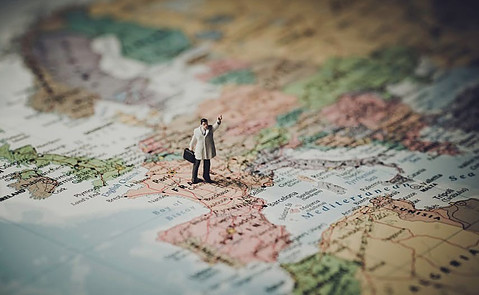 While We're Here
I can't wait for the opportunity to also explore a little further afield. First on the list will be a little plane trip over to the Azores Islands. I had not heard of this place until coming here. These islands are about 1600km west of here in the middle of the Atlantic. A little untouched paradise of mountains and volcanic lakes surrounded by ocean. The pictures remind me of a cross between New Zealand and Hawaii. We are planning to explore this place at the end of the year and have entered the Epic Trail Azores trail run. I'm going to do the 15km and Andrew is going to do the 30km. You can get a return flight from Lisbon for around $120 euro!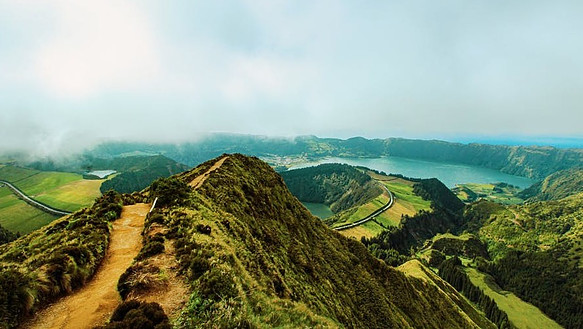 Oh The Places We Will Go!
My list of destinations is never-ending. So many wonderful places to go trail running. The Italian Dolomites, the Swiss Alps, the island of Madeira, the Cinque Terre……. I will need to be patient, but these places are so much more realistically achievable while I am so close and not a 20-hour plane ride away! (And more importantly the cost of a 20-hour plane ride away).
I Still Call Australia Home
There are some major pangs of homesickness that occur from time to time, in particular that penetrating sadness of missing my two grown up kids. But during our time here we plan to make the most of it and get out there and experience all that this wonderful world has to offer. As a bonus we are given an even better appreciation of our home country. The expanse, the freedom, the beaches, the rainforest. Our family and friends. The enormity of so much yet to explore in our own backyard!
Best of Both Worlds
For now I will continue enjoying the experience of being an expat runner in Portugal. My little adventure abroad that I can already imagine telling my grandchildren about one day down the track. Life is about adventure and experience and getting out amongst it! I'm so looking forward to all the new trails, mountains, lakes and villages I have yet to see. I would love to know where your favourite place to run has been or a place on your "bucket list". Please leave a comment below!
Happy Trails,
Lisa.