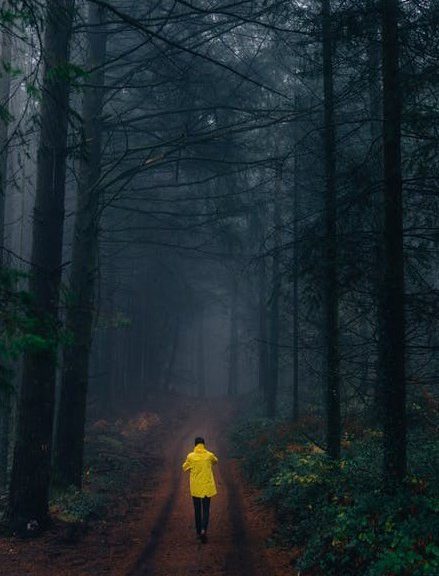 Best Waterproof Running Jackets – 2019 Review
Best Waterproof Running Jackets – 2019 Review
2019 Best Waterproof Jackets Review 
When the colder months come around, its time to pull out the running jacket to keep your time out on the trail warm, dry and enjoyable. We have done all the work for you, sourcing the best waterproof running jackets on the market based on the essential features needed for trail running.
Whether you are looking for a new race-specific, or day-to-day waterproof jacket, we have compiled the best and narrowed down our top picks.
All these jackets are waterproof and windproof , not just water resistant. There is a big difference in performance and price between the two. When opting for waterproof, it is important to invest in a well-made, durable jacket that performs as you need it to.
The best waterproof running jackets all have these essential features:
Fully waterproof
If marked water resistant there is a good chance it won't be fully waterproof. Expect to get wet in constant rain conditions.
Light-weight
When running, you don't want to be weighed down with any extra weight like a bulky jacket that does not repel water or that restricts your movement in any way.
Breathability
Because a change of weather can happen, things can start to heat up unexpectedly. It is important to have a breathable jacket that helps any excess heat or moisture (from sweat) pass away from your body. This is important so you don't have to take your jacket on and off multiple times during a run.
Good Fit
A close-fitting jacket is a must. It gives you freedom of movement and avoids a noisy, flappy time on the trail.
The waterproof jackets we have listed all have these important features. So if you are looking for a good quality jacket that you will love to reach for on those wet, cold days, you are sure to find one in this line up.
This innovative product from Gore is a high performance waterproof jacket that will enable you to run in the harshest weather conditions. This tear resistant jacket is lightweight and extremely breathable. It is fitted with an integrated hood with an elastic ribbed  visor to shield your face from rain downpours. It's minimal pack volume allows you to pack down into it's own front zip pouch which can also be used to stash essentials on your long runs.
Top Features
Close fitting hood
Shake dry technology allows for quick shake to remove excess surface water
Durable, waterproof and windproof
Light-weight and minimal pack volume
Front zip pocket doubles as a stow-away pocket
Reinforced hem for easier closure of zipper
Zip tags for easy opening
Check for a  great prices on AMAZON
Weighing in at a mere 125grams (4.4oz) the Norvan SL hoody is extremely lightweight.
Being also very breathable with well-placed vents located in the jackets underarm. The jacket is designed for high output trail running in wet conditions.
With the Gore-Tex shake dry technology, it allows for easy water shedding and is very durable along with being waterproof and windproof.
The jacket design is trim – slim-fit, to reduce drag and weight. This allows for fast running on the trails. The hood will keep the rain off your face with its inbuilt, elasticated brim.
It can be easily rolled up and secured when not in use.
Top Features
RRP $299
Trim, slim-fit to reduce drag and weight
Durable Gore-Tex with shake-dry technology allows for quick removal of excess surface water.
Extremely light-weight and low pack volume
Great freedom of movement and moisture management
Check for a  great prices on Amazon
The Salomon S-Lab MotionFit 360 Jacket is designed for high intensity trail running. It will ensure you are super efficient with it's innovative stretch waist band which allows you to store it around your waist without taking it off. It allows you to then pull it over your running pack when you next need it.
When the weather is fine you can take it off without stopping. Making for very efficient running on race day.
The Gore-Tex ShakeDry fabric is waterproof and windproof but manages breathability and moisture control very well.
The MotionFit 360 is a patent design allowing for maximum freedom of movement with a sleek fit. Every seam on the garment is sealed from the elements while the minimalist hood construction fits without draw cords or pullers.
Top Features
RRP $300
Fully seam sealed
Active fit is close-fitting and lets you move at the same time
Full zip opening for on/off convenience and maximum ventilation
Minimalist hood
Stow in waist band
Reflective decal
Back-pack compatible
Elasticated hem
Stretch cuffs
Check for a  great prices on AMAZON
This jacket is another quality product from Salomon. Featuring the same S-Lab MotionFit 360 for unrestricted freedom of movement while being active.
Also, the smart extra volume on the back of the jacket with the well-designed pleats allow for enough room for your hydration vest to be worn underneath.
The Pertex field fabric combines durability, wind and water protection with excellent breathability. This reduces condensation build-up within the garment.
It is also fitted with a minimalist hood construction without the need of draw cords or pullers.
The jacket easily packs into it's own chest pocket which doubles as a functional, accessible pocket to secure light items.
Top Features
RRP $256
Active Fit is close-fitting and lets you move at the same time
Full zip opening for on/off convenience and maximum ventilation
Minimalist hood
Reflective decal
Back-pack compatible
Elasticated hem and cuffs
Check for a  great prices on AMAZON
The OMM Kamleika Race Jacket is a stretch fit, waterproof, breathable jacket.
Tailored for a close fit with stretch, providing performance while running at any intensity.
The moisture wicking four way stretch Gelanots Fabric which molds to your body in a way that you can easily forget that you are wearing the jacket as it is so light. This also equates to a low air volume inside the jacket making for virtually a noiseless fit.
The jacket is fitted with a roll away hood with peak and adjustable face draw-cord for ensuring a close fit.
Two large externally laminated side pockets along with reflective decals all makes for a tailored stretch fit, waterproof, breathable race jacket.
Top Features
RRP $200
Four way stretch Gelanots fabric
Tapered waterproof (20,000mm HydroStatic head)
Breathable
Double ended main zip
Water resistant YKK zips throughout
Adjustable hood with peak
Reflective decals
Loop and hook cuff closure
Elastic draw-cord hem
Two large externally laminated torso pockets
Check for a great price on AMAZON
The Montane Minimus Stretch Altra is a favourite among many.
Featuring a highly breathable Pertex Shield Fabric designed for full protection in adverse weather conditions and a minimal weight of 192grams.
The adjustable hood with stiffened peak fits securely and comfortably. The generous hand pockets can take care of small essentials and also doubles as a packing solution for the jacket to be packed away and stored in.
The cuffs and hems are elasticated for a secure fit.
Top Features
RRP $195 
Constructed from lightweight, waterproof, 20 Denier Pertex Shield 2.5 layer fabric with stretch
Articulated arms with engineered tailoring
Adjustable low profile hood with rear elasticated and stiffened peak
Two back-pack compatible mesh lined hand warmer pockets with covered YKK Matte Aqua Guard zips
MP3 player or phone cord exit point inside left-hand pocket
Full length lightweight YKK Matte Aqua Guard front zip with internal storm guard
MicroFleece lined chin guard
Shaped cuffs with partial elastication
Stuffs into own hand pocket
VIA Trail Series reflective logo decals
Check for a great price on AMAZON
The advanced technology of the Colombia Outry Jackets feature waterproof, breathable, fully seam-sealed shell to keep you warm and dry.
Featuring two zippered hand pockets, the jacket will pack down into either pocket to be stowed away with ease.
It features an adjustable mesh lined hood along with binded cuffs, a draw-cord adjustable hem and front zip enclosure. This provides a custom fit for out on the trails.
All this makes the Colombia Outdry a great value-for-money, waterproof trail running jacket.
Top Features
RRP $99 (Blitz)
RRP $150 (Reversible)
Outdry extreme waterproof/breathable fully seamed sealed
External seam tape
Attached, draw adjustable hood
LightRail zippered hand pockets
Adjustable sleeve cuffs
Venting hand pockets to minimise weight
Draw cord adjustable hem
Fully reversible ( Reversible 2 only )
Check for a great price on AMAZON – Outdry Reversible 2
Check for a great price on AMAZON – Outdry Blitz
The Precip by Marmot is a lightweight, waterproof, windproof jacket made from flexible rip-stop nylon.
It features and adjustable hood that tucks into the collar along with adjustable hem and wrist closures to allow for a custom fit.
It has a full length zip closure with internal draft flap and a Dry-Clime lined chin guard in front along with arm pit zippers let you vent excess heat if needed.
With two zip closed hand pockets where the jacket can be packed away and stored, it also comes in a standard fit that is not too sloppy and fully taped seams ensures waterproof protection.
The Precip Eco uses PFC-free Marmot NanoPro recycled nylon face fabric which reportedly lasts longer, being more durable and sturdier than ever.
This jacket is great value.
Top Features
RRP $99
Marmot NanoPro Eco Waterproof/Breathable fabric
100% seam taped
Attached adjustable hood that rolls into collar
DryClime lined chin guard
Pit zips
Pack pockets
Stuffs into own pockets
Adjustable Velcro cuffs
Elastic draw cord hem
Eco-Friendly

Check for a great price on AMAZON – Pricip