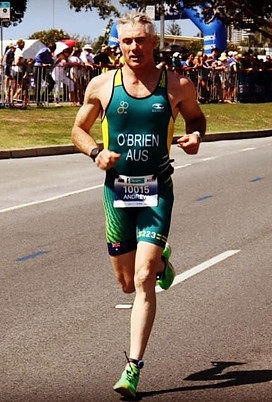 Best Trail Running Watches – My Top Five Picks
Best Trail Running Watches – My Top Five Picks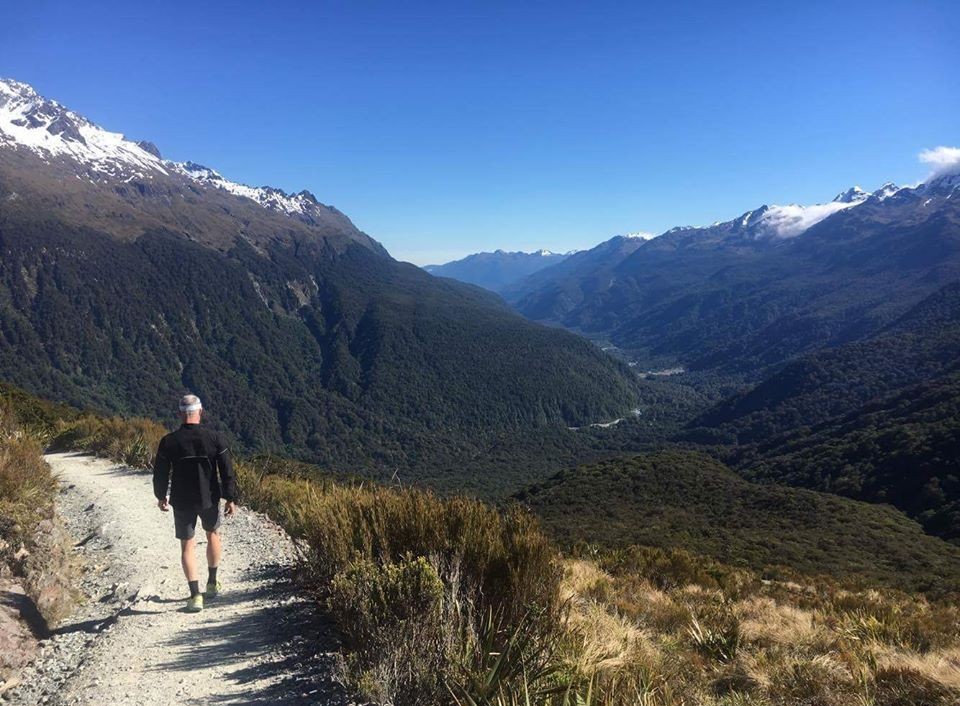 With advances in technology progressing at a rapid rate the amazing features available to us in a sports watch are now phenomenal. I can remember years ago buying one of my first sports specific watches and being so excited that I could look down and see my actual pace! How things have come along. Let's take a look at some of the best trail running watches available now.
Related article: Running Training Schedule
The most up to date watches out there today include features such as Smartpay, Musicplay, Topo maps, Wrist heart rate, Barometric and Altimeter sensors, compass and gyroscope to name just a few. I have researched all the latest options out there currently and below is my top five of the best trail running watches.
I have broken down watches into features I think are best for trail running, giving each a score out of five. More detail on each watch can be found below this.
| | | | | | |
| --- | --- | --- | --- | --- | --- |
| | Garmin Fenix 5 Plus | Garmin FR 945 | Suunto 9 BARO | Garmin Fenix 3 | Coros Apex |
| Cost | 3 | 4 | 4 | 5 | 5 |
| Value for Money | 3 | 4 | 4 | 4 | 5 |
| Battery Life | 3 | 4 | 5 | 4 | 5 |
| Mapping | 5 | 5 | 4 | 3 | 3 |
| Music | 5 | 5 | n/a | n/a | n/a |
| Smartpay | 5 | 5 | n/a | n/a | n/a |
| Live Track | 5 | 5 | 5 | 4 | 4 |
| Weather | 5 | 5 | 5 | 5 | 5 |
| Water Resistant | 5 | 4 | 5 | 5 | 5 |
| Durability | 5 | 3 | 5 | 5 | 5 |
| TOTAL % | 88 | 88 | 94 | 87.5 | 92.5 |
Below is a more detailed description of each watch. This is my personal preference with least favourite first at 5 and my pick of the best at number 1. Note this differs from the graph ranking due the fact that features such as Musicplay and Smartpay are not overly important to me. I realise there are runner's out there who particularly enjoy having music available on a run and also that the Smartpay feature would be incredibly convenient to a lot of people. I'm probably a bit old school here and find it no big issue to bring the bank card along.
RRP from $299.99
Where Can I Get One? Get the Titanium version from Amazon $399.00
Size: 51x51x15.5mm Weight: 82g
A great watch that has a ton of features at a lower price point .
This watch has most of the feature as of the other two Garmins except Music Play and Smart Pay and has breadcrumb mapping rather than the more advanced coloured TOPO mapping features (basically a line where you have travelled that you can track on your screen).
It has TrackBack that navigates you back to the start of your run and you can also preload plot points you would like to reach on your run.
It also has weather change alerts, tracks your elevation and can receive smart notification (texts , emails and missed calls).
Battery life is also very good with up to 2 weeks in smart mode , up to 20 hours in GPS mode, and 50 hours in UltraTrac mode.
The casing features a PVD Stainless Steel bezel and buttons, along with reinforced housing for extra durability and has a water rating of 10ATM
Starting from $299 it's a great entry level smart watch with great navigation features.

RRP $299.99 (42mm) , $349.99 (46mm)


Where can I get one? Amazon.com $299.99
Size: Available in 45x45x14.45mm and 48.5×48.5×13.75mm
Weight: 50.8g and 55.3g
The Coros Apex is a great value for money option.
Based on a unique algorithm measuring lactate threshold, the coros dials into your running training every day. Based on your training history it can indicate if your training sufficiently or over training.
The Coros App will give you a complete graphical analysis of your training, including VO2 max, recovery adviser, threshold pace, and last 7 days training load.
Routes can be uploaded and displayed on grid as a breadcrumb trail with real time elevation and alerts to get you back on course.
It has extremely good battery life of 100 hours using GPS in UltraMax mode, 35 hours in normal GPS mode, and up to 30 days with regular usage. This is slightly better battery duration than the FR 945 for half the price.
With a titanium alloy (46mm), or ceramic (42mm) bezel finish, sapphire crystal screen and water rating of 10ATM, this watch is very durable.
Although it does not have music capabilities or a colour Topo map (only breadcrumb), this watch is becoming quite popular with its great value and loads of great Trail and Ultra running features.
RRP $749.99
SIZE: 47 x 47 x 15.8 mm
WEIGHT: 86g (Stainless Steel), 76g (Titanium)
The Garmin Fenix 5 Plus is a premium multi-sport GPS Smart Watch.
Some of it's top of the line features include colour TOPO maps, Music Play, Garmin Pay and wrist heart rate monitor.
The watch uses multi networks (GPS, Glonass and Galileo) satellite reception to track in the most challenging environments.
The inbuilt global full colour TOPO maps feature can re-route you in the event you make a wrong turn.
The altimeter, barometer and compass sensors ensure your ascents and descents are tracked with precision accuracy.
With a battery life of up to 12 days in smart watch mode, up to 12 hours in GPS mode , up to 8 hours in GPS with music playing, and 42 hours in UltraTrac mode, it will get you round most days on the trail.
You can store up to 500 songs on the Fenix for phone-free listening on the go.
The Garmin Smartpay feature means you can leave your wallet behind and still enjoy that unexpected café stop when out and about.
The Fenix features LiveTrack on Garmin Connect which means your friends and family can track your activities in real time.
The weather feature can alert you to an oncoming storm due to the barometer sensor detecting a pressure change.
This watch is built for rugged adventure, using premium grade materials. The case material is a fiber-reinforced polymer with a metal rear cover. The bezel material on the face of the watch can be bought in either a stainless steel or titanium and the lens material is a domed chemically strengthened glass or there is a sapphire crystal option.
Water rating 10ATM
A fantastic all round watch with premium durable material.
Where Can I Get One? Amazon $598.99
SIZE: 47mm x 47mm x 13.7 mm
WEIGHT: 50g
The Garmin Forerunner 945 is newer on the scene than the Fenix and has many of the same fantastic features.
In fact, it has longer battery capacity at up to two weeks in smart watch mode, up to 36 hours in GPS mode and up to 10 hours in GPS with music playing . It also has the ability to preload up to 1000 songs (vs 500 for the Fenix).
The predominant difference between the Forerunner and the Fenix is that the Forerunner is made of a much lighter and less durable material (weighing in at just 50grams vs 86grams for the Fenix).
The Forerunner is made from a fiber-reinforced polymer with a more standard lens material, therefore it's advisable to cover the face with a screen protector.
Water rating of 5ATM

RRP $599.00 (black), $699 (titanium)
Where Can I Get One? Amazon $599 Black
SIZE: 50 x 50 x 16.8mm (Black Stainless Steel) , 51.5 x 51.5 x 17mm (Titanium)
WEIGHT: 81g (Black), 76g (Titanium)
The robust Suunto 9 Baro is made for long, arduous training, racing and extreme adventures.
Features breadcrumb mapping with navigation to track you around challenging environments and get you back on track if you make a wrong turn.
It is supported by GPS, Glonass, Galileo and Qzss satellite systems.
Altimeter, barometer and compass sensors accurately track your ascents and descents, along with keeping you informed with any storm activity. Friends and family can also track your activity in real time.
With 3 predefined battery modes – Performance, Endurance, and Ultra, it delivers from 25 hours to up to 120 hours of recording time with GPS tracking on. When you start a recording, you will get an estimate of how much battery is left with the current mode. If it's not enough, switch to another mode at any time.
The battery is up to 14 days in smart watch mode, and in GPS training mode up to a huge 120 hours.
The Suunto 9 Baro is designed to meet the demands of professional athletes and adventurers. It is built tough with Glass fibre reinforced polyamide case material, a stainless or titanium bezel and sapphire glass lens. This watch is one of the best adventurer watches you can buy.
With its amazing features and durable materials the Suunto gets my vote as a quality tool in my trail running arsenal.  Of course it will come down to personal preference and budget, but with so many options out there now there is a watch to suit every runners needs.
Happy Running!
Andrew